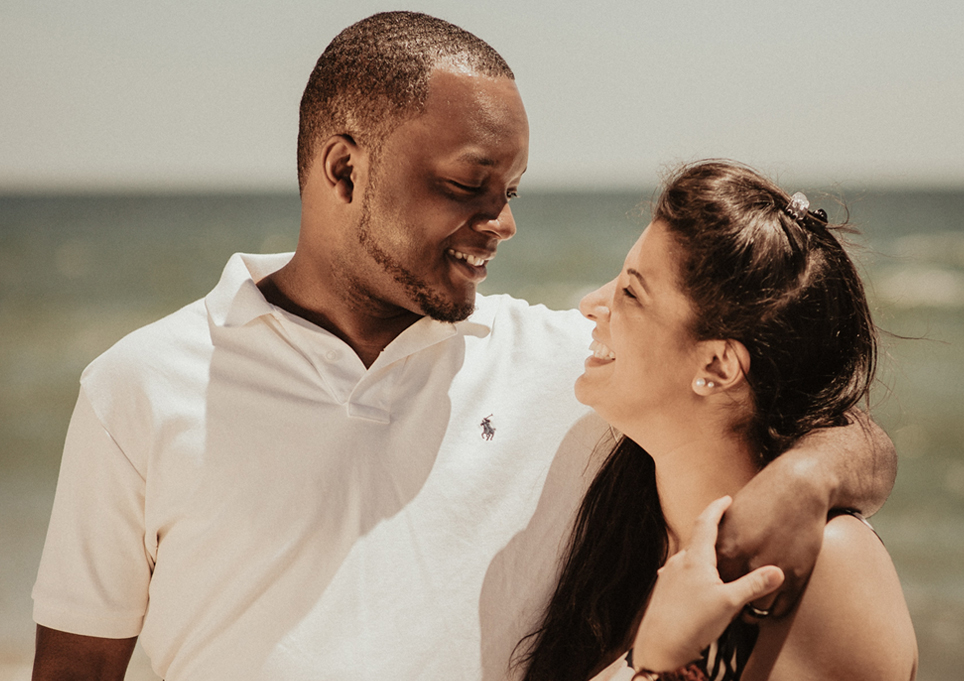 Partners can benefit from a couples therapy retreat at any stage in their relationship. All relationships take work, so a couples therapy retreat may be the perfect opportunity to grow closer and tackle your challenges. Some couples attend retreats right before or after getting married so that they can dive into some of the tougher topics needed for a lifelong healthy relationship. Some make the time simply to enhance their communication, intimacy, and sexual connection. Others attend when the problems they've been experiencing for a while start to feel inescapable. No matter where you are with your partner, a couples therapy retreat can help.
If you've signed up for a couples therapy retreat or are considering attending one, you might feel nervous about what to expect. Therapy is a vulnerable experience, and it's normal to feel some uncertainty or anxiety about delving into the foundation of your relationship. Don't let this hesitation stop you from following through with this important step, though. By exploring the idea of going on a couples therapy retreat, you've acknowledged how necessary it is for you and your partner to take the time to commit to building a stronger, more intimate connection.
Understanding what to expect at couples therapy retreats will help you enter the experience with some peace of mind.
The Following Are the Most Common Components of a Typical Couples Therapy Retreat
Private Counseling Sessions
Throughout the couples therapy retreat, you and your partner will check in privately with a relationship therapist. Larger retreats often have more than one counselor attend, which allows you to get multiple perspectives from different professionals.
These meetings with your therapist will resemble typical couples counseling sessions. You and your partner will talk about your goals for the retreat, your major concerns in your relationship, and how you can nurture your relationship so that it will last a lifetime. You'll work on communication skills that you can continue to apply once you return home, and you'll have a chance to further explore topics covered in group discussions or workshops that you found particularly moving.
Group Workshops and Discussions
The group element can sometimes beat the core of a couples therapy retreat. You'll attend the retreat alongside other couples, and everyone will participate in group workshops and discussions. Some retreats are smaller with only a few couples attending, and others are much larger gatherings.
Speaking with other couples in a structured and safe environment can be a great way for you and your partner to gain insight. You'll hear a variety of perspectives, some from couples who are going through a similar experience to you and some who have a completely different story. Although the therapists at the event are relationship experts, you can also learn a lot from listening to other attendees.
When you're struggling with a relationship issue, opening up to a friend or family member may feel difficult. Although all couples go through hard times, you may not want someone close to you to know that anything is wrong. However, many couples find that this fear of judgment isn't present when they connect with others at a couples therapy retreat. Everyone is there to grow, so it may feel much easier to speak openly with other attendees about what you're going through.
Your couples therapy retreat may include some discussions that are less structured, which allows the couples to guide the flow of the conversation based on what topics they want to explore. Other workshops will be focused on a specific topic and may feel more like an educational seminar.
Exercises, Games, and Activities
A couples therapy retreat isn't all about emotional discussions or workshops given by therapist. You and your partner will also participate in a variety of games and exercises. This is a great way to break up the intensity of the counseling sessions and to get interesting, actionable ways to practice new skills.
Some of the activities you'll participate in during the couples therapy retreat will feel like lighthearted games. Similar to team-building exercises at corporate retreats, you and your partner may play games to get to know one another better. The two of you might have to work together in friendly competition against other couples, too. The purpose of these games is not to win or to be the best, but instead, you and your partner will have a chance to laugh and have fun together.
Role-playing and writing exercises are common at couples retreats as well. These exercises are an opportunity to practice the skills you've been speaking about during the retreat while receiving feedback from your therapist. Role-playing can feel like an especially vulnerable experience, but it's an excellent way to work on communication skills in a calm and supportive environment.
Homework Assignments
In addition to the structured games and activities you can expect during the couples therapy retreat, you may receive "homework" assignments to do in your free time. For example, your counselor may ask you and your partner to keep journals during the retreat. Journaling is a valuable way to explore your own thoughts and feelings in private as writing out your thoughts provides an incredible amount of clarity and insight. You might keep an unstructured journal simply documenting what you did and how you felt, or your counselor may give you specific prompts to complete throughout the retreat.
Other assignments may require you and your partner to work together. For example, your counselors may challenge the two of you to use a certain communication skill naturally at least once per day. You might be asked to describe three things you're grateful for every day or three things you appreciate about your partner.
Leisure Time
Not every waking moment of a couples therapy retreat is spent in counseling sessions or in group workshops. Like a traditional vacation, you and your partner will have some free time to relax, enjoy each other's company, and explore the location.
For many couples, especially those with families, leisure time is rare. Traveling to a hotel and getting away from the stress of your daily life can be healing in and of itself. For the days of your retreat, you and your partner have no responsibilities except spending time with each other. You might spend your leisure time relaxing in your hotel room or getting to know the other couples on the retreat, or you could go out for a date night.
The leisure time on a couples retreat is especially meaningful when you get to travel to a new location with your partner. The change of scene can help you clear your mind, and you and your partner will make great memories exploring the area.
A couples therapy retreat is an opportunity for you and your partner to get away, focus on one another, and make your bond stronger than ever before. The Beverly Hills Therapy Group offers a three-day couples therapy retreat as well as in-office counseling and couples workshops.