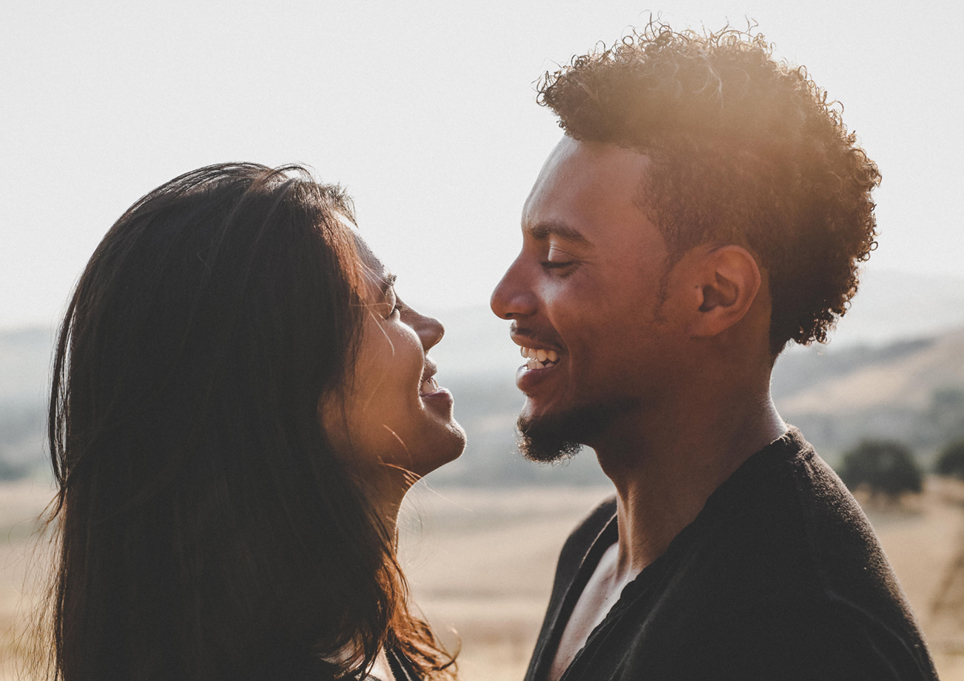 It's normal for relationships to have their ups and downs, so if you feel unusually distant or frustrated with your partner, know that you're not alone. Building a life with someone isn't always easy, and there will be moments where the tension, stress, or conflict feel stronger than the love and care you have for one another.
Although these difficult moments are fairly common in relationships, this doesn't mean that you should surrender yourself to the problem and wait for it to go away on its own. Resolving conflict, improving your communication, and growing closer to your partner takes an active effort, and when the two of you decide to face this challenge as a team, your relationship will become stronger than ever.
A couples retreat can be a valuable opportunity to reflect on your relationship, learn important skills to maintain a healthy partnership, and spend quality time with the one you love. No matter where you are in your relationship, you and your partner can gain insight and skills from a retreat that you can continue to apply for years into the future.
What Is a Couples Retreat?
A couples retreat is a getaway run by professional counselors or other marriage experts that provides a supportive space for you and your partner to explore and strengthen the relationship. Some retreats may host dozens of couples with large seminars and workshops, and others are smaller and more personalized. The ultimate goal, though, is to help the couples build positive momentum so that they're motivated to keep working on the relationship when they return home.
You may attend a variety of different activities at a marriage or couples retreat. Counselors may offer a combination of lectures, group discussions, and private couples therapy sessions. You might participate in role plays or other exercises, or you may fill out worksheets or keep a journal to explore your thoughts and feelings during the retreat.
Do Marriage Retreats Work?
If you're struggling in your relationship, you may wonder if a couples retreat is worth the time and effort. When you've been trying and trying to heal your partnership, it can be difficult not to feel hopeless. However, many couples find that a retreat is a powerful experience that provides opportunities for healing and growth that are hard to achieve in other environments.
Like with all types of counseling, you'll get out of a couples retreat what you put in. If you and your partner are ready to commit to the experience and are willing to be vulnerable and honest with each other, you can make great progress during the retreat. What's most important is that you go into the experience with an open mind and an intention of growing closer to your partner.
Benefits of a Couples Retreat
All relationships are different, so no two couples will have exactly the same journey at a couples retreat. However, there are several key benefits that most couples experience.
Change of Scene
Breaking out of your daily routine and experiencing a new location with your partner can be a meaningful experience. When you're home, you may find yourself preoccupied with work, household tasks, family, or your other responsibilities. Getting away can help you clear your mind.
Exploring a new location provides a chance for you and your partner to grow closer, too. You can talk about what you see, try something new, and enjoy each other's company away from the stress of everyday life.
Quality Time
When you go on a couples retreat, you and your partner are dedicated to spending the entire time focused on the relationship. This simply isn't possible in day-to-day life, so it can be an incredible opportunity to spend quality time with your partner.
During the retreat, you have all the time in the world to dive into your partnership, acknowledge the struggles you're experiencing, and start working on the skills you need to overcome those issues. Progress can happen very quickly since you have the time to follow one train of thought until you're satisfied.
Learn Practical Skills
A couples retreat isn't just about exploring your feelings regarding the relationship. Reflecting on your marriage and being open and vulnerable with your partner is critical, but you'll also learn tangible, actionable skills to strengthen your relationship. You'll discuss the tricks and tools for healthy communication, and you may practice these skills in role plays during the retreat. You, your partner, and the counselors might work together to create other rules or "assignments" that will benefit the relationship, too.
Safe Environment
Talking about sensitive and vulnerable topics can be difficult, but a retreat provides a safe and separate environment for you to do this. Because you've taken a step back from your everyday life during the retreat, you may find that it feels easier to open up. You're in a contained, private, and neutral space, which creates a sense of ease and a peace of mind that may be difficult to achieve in your normal life.
Rekindle the Spark
One of the most important goals of a couples retreat is to help you and your partner feel a renewed sense of love for one another. Maybe you've been together for so long that you feel like the love has faded away with time, or maybe a conflict in the marriage has driven a wedge between you and your partner.
Couples retreats include activities and challenges that will help you rediscover the love you had at the beginning of the relationship. You might learn something new about your partner or see a new side of them, and this can bring you closer together. Sometimes, feeling that spark gives you the energy and motivation you need to work on the partnership. When you feel that powerful sense of closeness with your partner, you build up momentum that will continue when you return home from the retreat.
Professional Support
Marriage is complicated because people are complicated, and navigating challenges in your relationship on your own can be difficult. A couples retreat connects you with mental health professionals who specialize in marriage or couples counseling. These individuals have extensive experience providing support for couples on the road to strengthening their partnership, and they can act as unbiased facilitators for complex or emotional conversations.
In most cases, you and your partner will work alongside several counselors during the retreat. This collaborative style is a great way to achieve growth because it exposes you to different philosophies, ideas, and perspectives. Everyone's approach is different, and by viewing your partnership from different angles, you can gain new insights that you had never considered before.
If you're looking for a unique experience to rekindle your relationship, a marriage or couples retreat may be the answer. The Beverly Hills Therapy Group offers couples retreats, couples therapy sessions, and other types of mental health treatment. Please reach out to us today to learn more about our services.