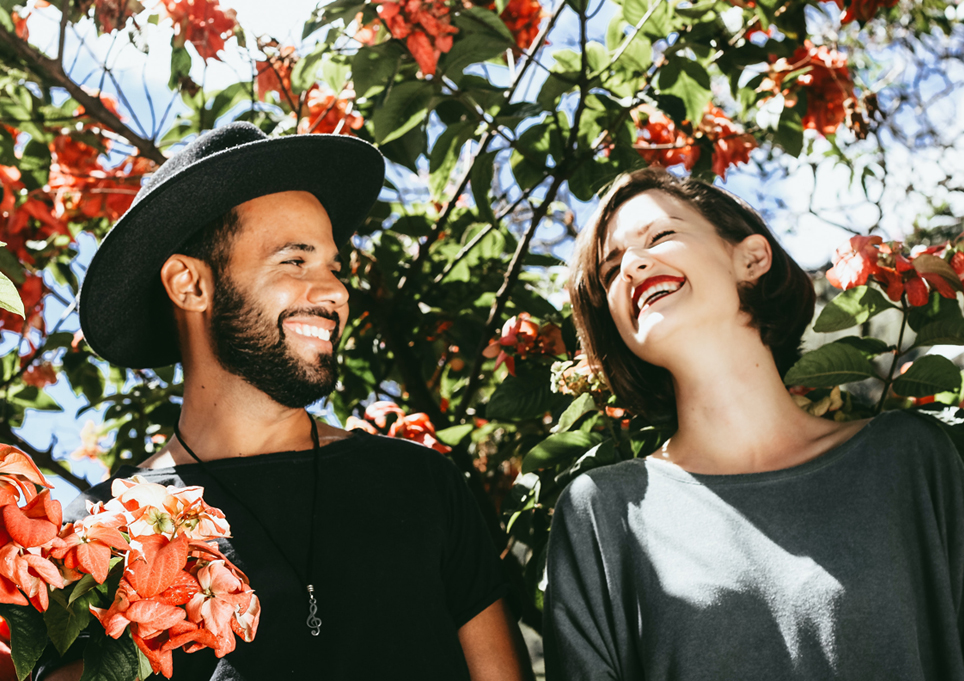 If you're planning on getting married soon, you're likely overwhelmed with excitement and nerves. Marriage is the biggest commitment of your lifetime, and you want to do everything possible to be prepared. You and your partner are probably setting goals for the future and imagining what your lives will look like together. As you prepare to go through this major life transition, now is a great time to attend a couples retreat. Many people think of couples counseling as something to try after your marriage has already become shaky. In reality, though, the best time to attend counseling may be before your wedding. Your partnership will be stronger, healthier, and happier if you take the time now to lay the groundwork than if you wait for problems to appear. A premarital counseling retreat is a short getaway for you and your partner. You'll attend group workshops and seminars with other couples, and you'll work with therapists and relationship experts to learn about what makes marriage work. By taking a few days to fully devote your time, energy, and attention to your relationship, you'll feel confident that you're beginning your marriage from a place of trust and support.
Why You Should Attend a Premarital Counseling Retreat
When you're in the throes of wedding planning, you might wonder whether a premarital counseling retreat is worth the time. You already have so many obligations to worry about, and you and your partner are so in love that you can't imagine running into any challenges in your relationship.
Any couple can benefit from a counseling retreat, though. Attending a premarital counseling retreat doesn't mean that you're worried about the future of your marriage or that you and your partner have severe conflicts. Instead, signing up for a retreat shows that you understand how big of a commitment marriage is and that you're ready to put in the effort needed for long-term success.
Your Premarital Counseling Retreat Teaches You How to Do the Work
The purpose of marriage is to be with someone who makes your life better with their presence. Being married to your partner shouldn't feel like a chore, and it shouldn't feel emotionally draining. However, sharing a life with someone will not always be easy, so understanding how to communicate and work through challenges is the key to a successful marriage.
You and your partner have probably already discussed the most important aspects of being married. During a premarital counseling retreat, though, you'll have a chance to address topics you may not have considered before. The following are some common concerns that you and your partner may explore during your retreat:
Setting financial goals and managing day-to-day finances
Understanding expectations around kids
Discussing religious and cultural integration
Establishing boundaries with in-laws; handling challenges with extended family
Choosing a location to live
Deciding where to spend family holidays
Dividing up household chores
Managing a job loss or other unexpected crisis
In addition to discussing these specific topics with your partner, you'll also learn how to communicate effectively when you have a conflict. When you feel hurt or frustrated with your partner but don't have the skills to resolve the problem, you may lash out or pull away. By strengthening your communication skills before marriage, you ensure that you and your partner can resolve problems instead of escalating them.
One Weekend Can Help to Establish the Foundation of a Healthy Marriage
You have a busy life, and you may resist the idea of going on a retreat while working, planning a wedding, making time for family, and fulfilling all of your other responsibilities. A premarital retreat is far more than a vacation, though. If you attend with an open mind, you'll reap the benefits of the experience for years to come.
Premarital counseling isn't just about addressing your relationship as it currently stands. It's an opportunity for you and your partner to look toward the future, establish goals, and define what you need to do to succeed in your marriage.
You Can Focus Entirely on Your Partner and Your Relationship
You don't often get the chance to devote several days to just one aspect of your life. When you're juggling your relationship, family, and career responsibilities, it's easy for at least one of these elements to fall to the wayside. A premarital couples retreat is a valuable opportunity to take a break from your other obligations and allow yourself to fully commit your time and energy to your relationship.
Being physically away from your daily life makes this much easier. Not only does the retreat offer you plenty of time to spend with your partner, but it also gives you a change of scene. You won't be distracted by anything going on at home or at work because you'll be enjoying your time in a beautiful resort.
Premarital retreats combine elements of a vacation with elements of couples counseling. At The Beverly Hills Therapy Group, our retreats last for three days and two nights at a five-star hotel. You and your partner can spend your free time relaxing at the hotel, exploring the area, or getting to know the other couples attending the event.
Retreats are intensive experiences, though, so you should expect to be busy for much of the day. You'll attend workshops and group seminars on a wide variety of topics, and you'll have plenty of opportunities to speak privately with your licensed therapists.
During some workshops, experts will speak on specific educational topics. Other times, the conversation may be more fluid. You and the other couples can bring up ideas or concerns and allow the discussion to go wherever it needs to go for the participants to find clarity. You may find that simply listening to other couples talk through their thoughts and experiences can be helpful for your own relationship. Others might offer insight that you had never considered before, and it's always helpful to know that you're not alone in your experiences.
Your counselors may give you and your partner assignments to complete during your downtime so that you have opportunities to practice important skills. You might complete reading or writing exercises, or you may role-play with your partner to work on your communication. The more you hone these skills during the retreat, the easier it will be to retain them when you return to your daily life.
A premarital counseling retreat is a wedding gift to yourself. You and your partner get to enjoy a short vacation while learning more about each other and preparing for the future. By taking this step now, you'll establish a strong and healthy foundation for your marriage so that you and your partner can handle whatever life throws your way.
The Beverly Hills Therapy Group offers premarital counseling and couples retreats for any couples hoping to strengthen their bond and improve their communication. To learn more about our services, you can contact us today.