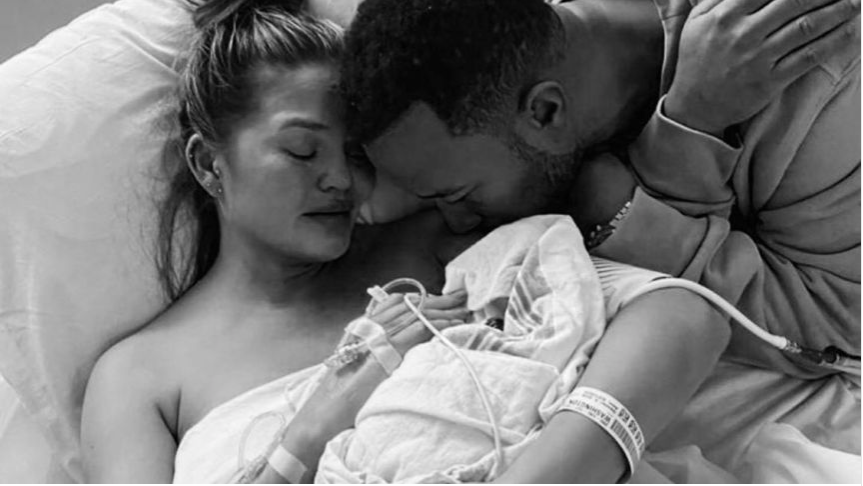 As a psychotherapist in Beverly Hills, it has long been my belief that you grow as an individual in both your relationships and connections with others. Connections with your family, your friends, your therapist, your colleagues, or your mere acquaintances. And today I realized I was missing an extremely impactful group, our connection with celebrities and political figures — particularly those that are paving the way for hard conversation on taboo topics, like Chrissy Teigen. Just today, Chrissy Teigen spoke about her devastating and heart-wrenching pregnancy loss. While so many of you have suffered in silence, Chrissy Teigen has opened the door to suffer and be in pain but without shame and without silence. Because the reality is, pregnancy loss impacts more than just you. It impacts a lot of women.
The Reality of Pregnancy Loss
Pregnancy loss can happen at any stage in a pregnancy and no type of pregnancy loss is any less significant than another. You learn you're pregnant, you start to become attached to your child, and when you lose your child, it hurts. Not to mention you physically carry that loss with you for days, weeks, maybe even months. All that time you feel your body failed you, or you did something wrong, even when most likely it wasn't because of anything you did. It's not because your body is broken. It's not because you're the only one whose body doesn't do what it was designed to do. It just feels that way.
In our society, people tend to share their successes (as they should!) yet very seldomly share their failures. It feels like no one else is failing, like no one else is struggling. But that's not the case. As Michelle Obama shared in her memoir "Becoming," once she opened up about her miscarriage, she learned how many people in her life had miscarriages of their own.
There is no shame in a miscarriage or a pregnancy complication. No pain. There is sadness. No anger. But there is no shame; or at least, there shouldn't be. All these feelings are normal, but they're hard and can disrupt our lives in unexpected ways.
The Importance of Support
If experiencing a pregnancy loss, you can feel very alone. As the woman, you feel like your body is the one failing. Like your body is the reason for the loss. You also are the only one going through the physical impacts of the loss. But the reality is your partner is experiencing this loss, too. It is your individual body but your collective loss. And it's important to recognize that it's sometimes hard to be there for each other when you are both sad and you are both suffering. You both deserve support during this time. Support can be relationships in your life once you are ready to open up and share your experience, but often those relationships tend to fail us and leave us still feeling disconnected and alone. That's when therapy can be helpful at providing a safe space to understand and process your loss, what it means to you and how it impacts you.
Pregnancy loss and the sadness about that loss can come in stages. You can be hit with the reality of that loss again when you least expect it. And you may carry the fear of another loss with you in future pregnancies. And that's okay. There is no right way to feel. But it is important to talk about and to get support around. You're not broken. You're not the only one. And you're not alone.
My thoughts and best wishes go out to Chrissy Teigen and John Legend and to anyone who has experienced the heartache and disappointment of pregnancy loss.